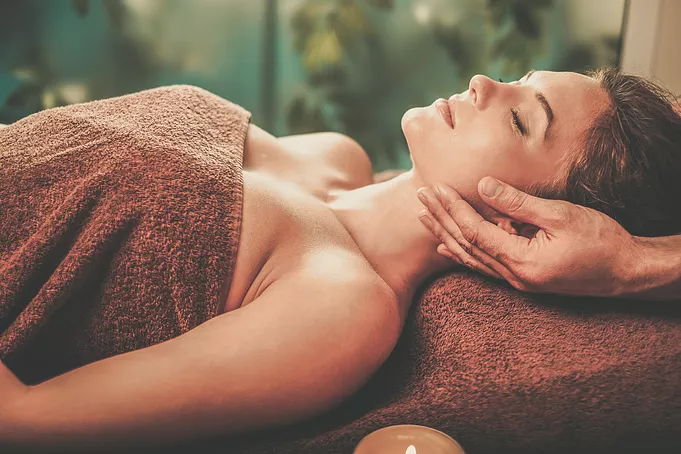 "The Ultimate" Serenity Signature Massage
This luxurious spa treatment begins with a full body dry-brushing and warm towel compressions followed by a combination of Swedish, Deep Tissue, and stretching. Complete with our peppermint foot scrub and complimented by aromatherapeutic oils, you are sure to leave refreshed and relaxed!
90 min $180 | 120 min $230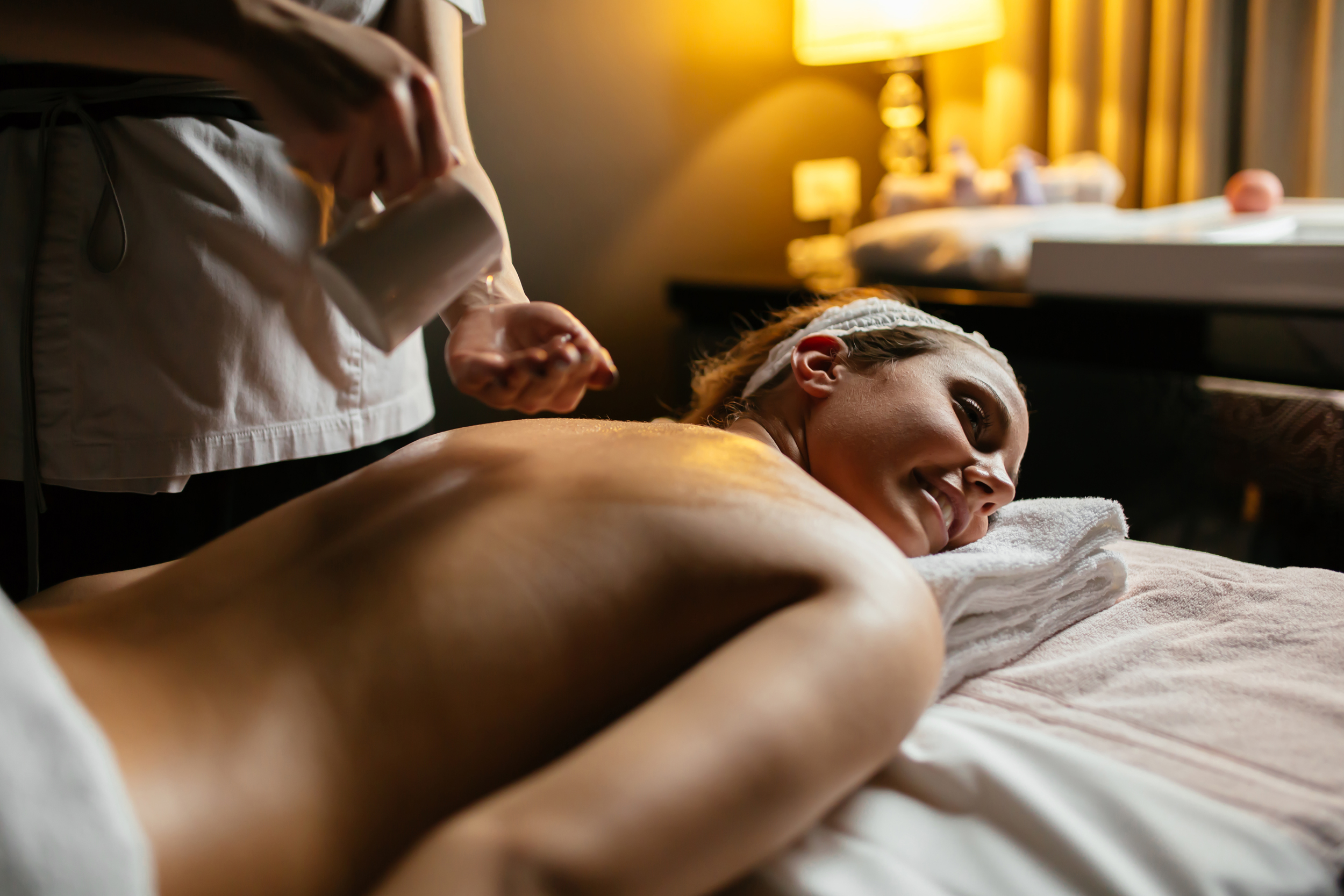 Calistoga in Davis
This wonderful relaxing treatment starts with warm oil followed by an exfoliating Himalayan sea salt scrub on your back . We then apply steamy hot towels, followed by a detoxifying and clarifying mud wrap. We then apply a warming pad while we massage your legs. After more hot towels, we apply a rehydrating body butter. This treatment will make your back glow while helping with imperfections.
90 min $180 | 120 min $230
Serenity Skin Renewal
After your relaxing massage, we will apply steamy hot towels over your whole body followed by applying a nourishing body butter that will give your skin that extra hydration. Choose from 3 different body butters.
90 min $180 | 120 min $230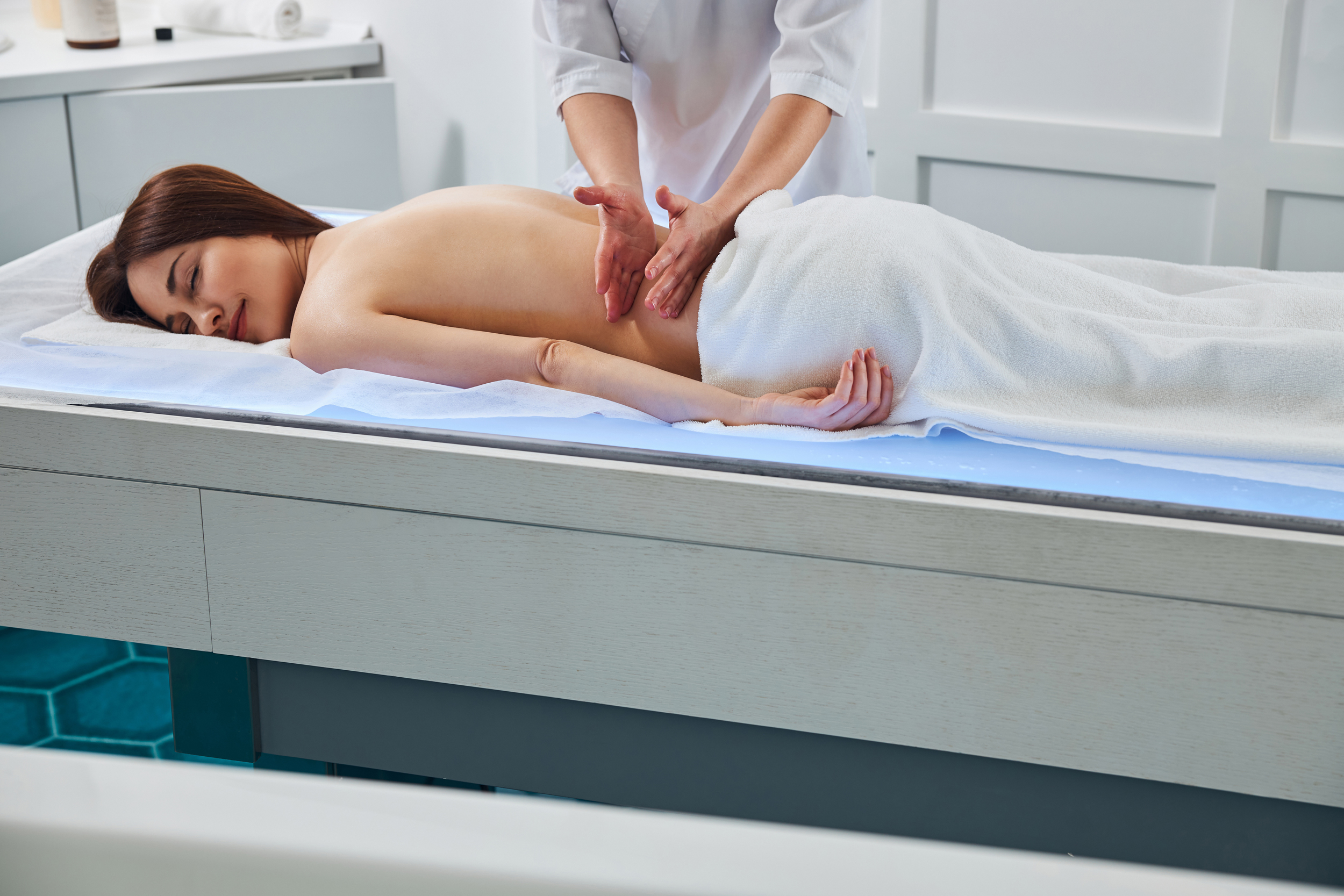 Swedish Relaxation Massage
This rhythmic, flowing massage induces a deep relaxation and promotes stress relief. Swedish Massage is known to calm the nervous system, reduce anxiety, tame muscular tension, and promote overall well being.
30 min $55 | 60 min $95 | 90 min $135 | 120 min $ 195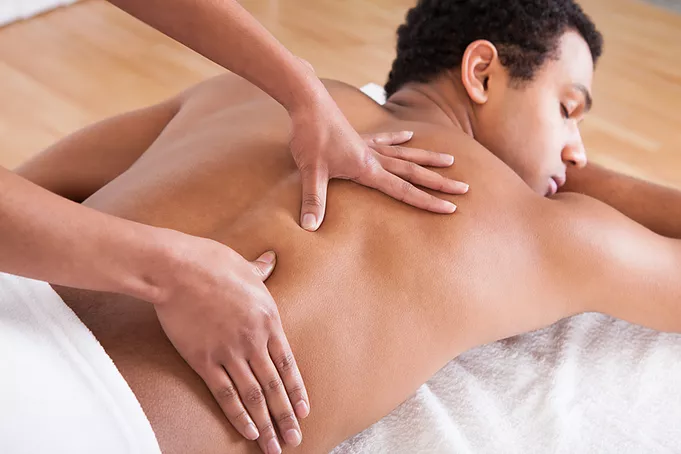 Deep Tissue / Sports Massage
This massage focuses specialized techniques to areas that may need extra attention, addressing specific muscle groups for a long lasting, deep relief. Great for athletes!
30 min $60 | 60 min $110 | 90 min $150 | 120 min $ 210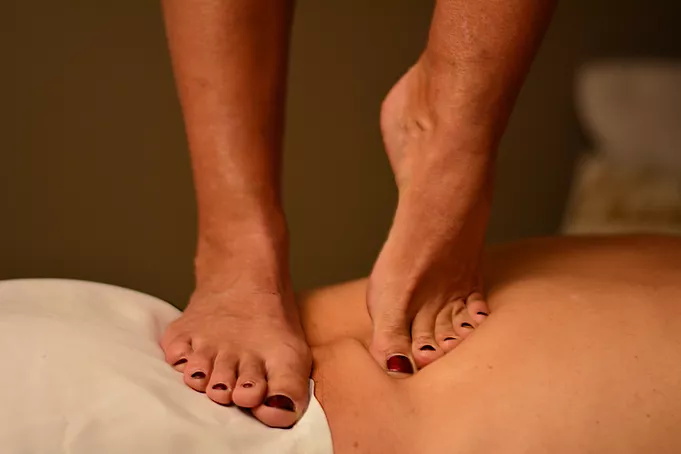 Ashiatsu Massage
Ashiatsu is a barefoot massage technique in which the therapist delivers deep, broad, consistent pressure while working with gravity and utilizing their feet and body weight. If you find you need more pressure than the average Deep Tissue Massage can provide, try this authentic 12th century technique.
30 min $60 | 60 min $110 | 90 min $150 | 120 min $210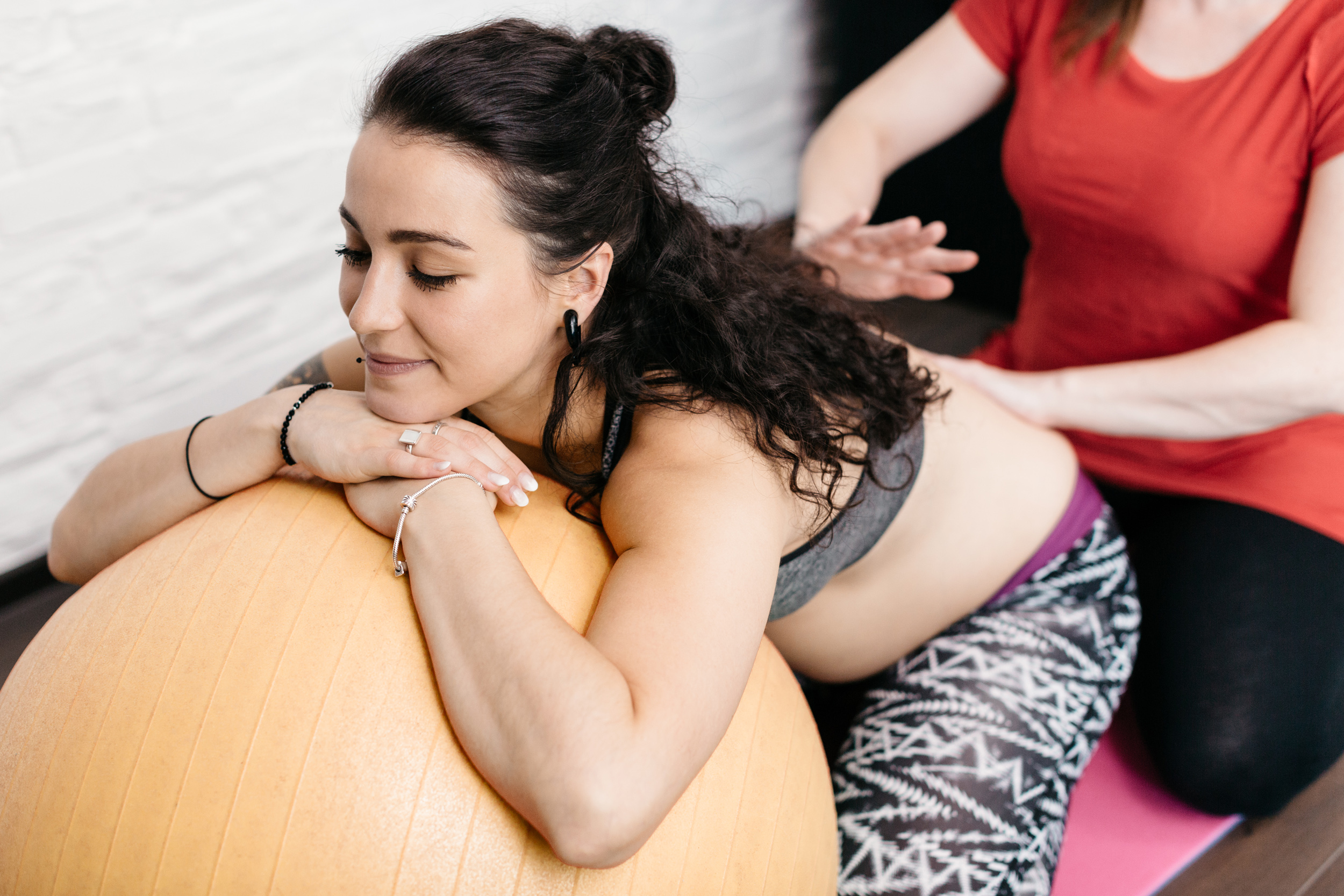 Prenatal Massage
This massage is tailored specifically to women in their second and third trimester of pregnancy. Receiving regular massage during pregnancy eases discomfort and can contribute to an easier and shorter labor and delivery. The massage is performed side-lying and specific techniques are used to ensure safety and comfort. Please refrain from scheduling a massage in your first trimester.
30 min $55 | 60 min $95 | 90 min $135 | 120 min $ 195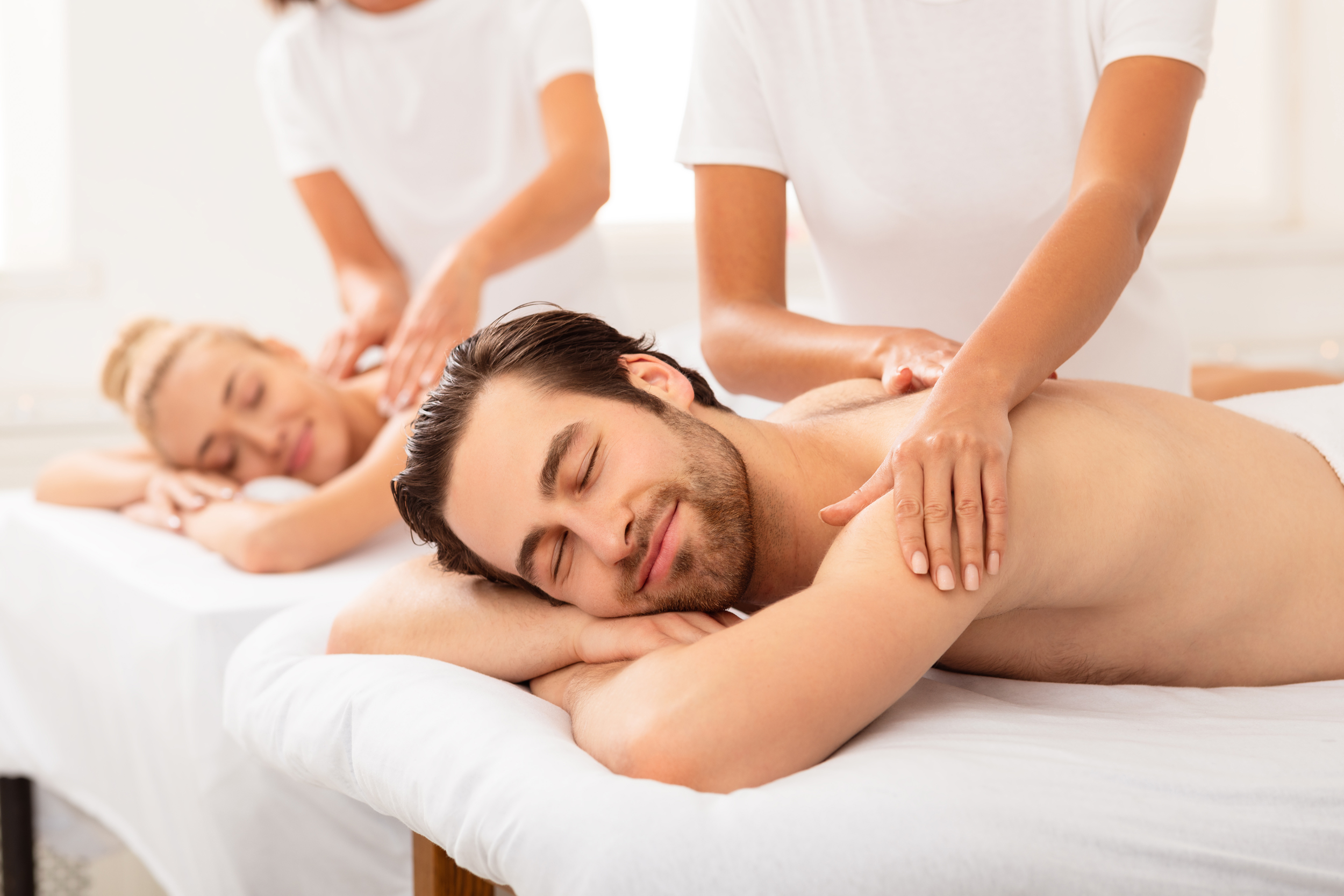 Couples or Doubles Treatments
Whether a date night or a girl's day out, Serenity can provide double the bliss. A Couples or Doubles treatment is a wonderfully relaxing, personal experience for the pair who want to share the benefits of massage and skincare. Our couples sessions are performed in separate treatment rooms, at the same time, for complete relaxation. They can include any combination of our massage and skincare services.
This treatment must be booked over the phone. Please call (707) 344 – 1559.
Warm Stone Treatment
90 min $ 160 | 120 min $ 220
Spa Enhancements
Upgrade any treatment with a Spa Enhancement. These luxurious add-ons are seamlessly incorporated into your treatment time.
Please let your therapist know at the time of service.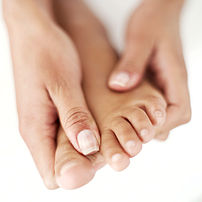 Mighty Mint Scrub for Feet
Made fresh, this organic Himalayan salt-scrub smoothes and moisturizes with energizing peppermint oils. Followed by warm, cleansing compressions and a hydrating cream, this treatment is great for recharging tired feet.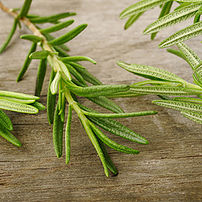 Nourishing Hair & Scalp Treatment
A focused and relaxing head, neck, and scalp massage with stimulating rosemary essential oils.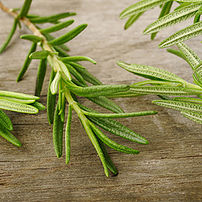 Ayurvedic Dry-Brush
Stimulate lymph, exfoliate skin, and increase circulation through a gentle, rhythmic brushing of the skin, bringing fresh nutrients to the surface of the skin and moving stagnant energy. Followed by warm compressions, this enhancement is relaxing and invigorating.
Book an Appointment With Iris
Book an Appointment With Alicia